How To Choose The Best Home Security System In West Palm Beach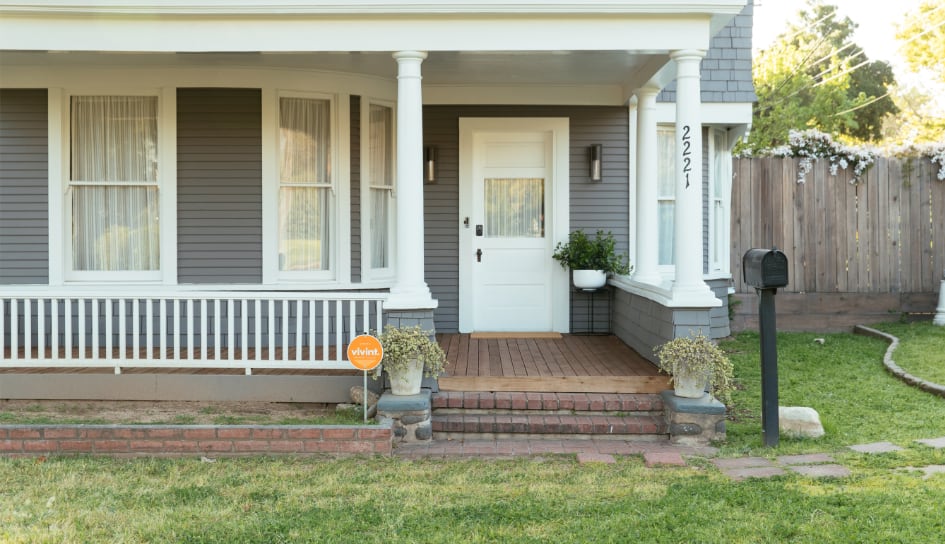 You have plenty of choices when you look for a home security system in West Palm Beach. You might choose the DIY path and set up whatever devices and components you found on the internet. You might run with stodgy company that insists on wiring all your pieces together, with little regard for your house's decorating. Or you can go with a company that utilizes state-of-the-art wireless components that tie into 24/7 security monitoring.
The choice is yours to make, but be aware of what you need to look for when you need the best home security system in West Palm Beach.
The best security system in West Palm Beach uses current technology
Security technology has evolved over the last decade. Break free from cumbersome, industrial-looking detectors perched in awkward places. Long disappeared are those grainy, black-and-white camera shots in which everything is a hazy blur. And never again should you be required to sprint to your code pad so you can frantically enter in your security key on a sticky number pad within a few seconds of entering your home.
Today's best security systems in West Palm Beach use easy-to-use components that mesh with your decor. Wireless elements enable you to place a HD camera or glass break alarm virtually anywhere in your home. Equipment will sync together and be durable enough to withstand the bumps and bruises of regular use.
The best home security system in West Palm Beach pairs all your components together
The best security systems in West Palm Beach make you secure and your home more conducive to your lifestyle via home automation. From motion detectors to smart lights, every component of your system operates through the same control center and your smartphone.
But the true potential of having your home security system, security cameras, and home automation sync together is that they can play off one another. When it's time for bed, you can tap a button (or tell Alexa "Good night" and your systems arm, your lights switch off, your doors lock, and the thermostat lowers. Or if your monitored fire detectors pick up smoke, your smart thermostat can power on the ventilation system while all the smart bulbs come on and doors open. Your smart home makes it simpler for your family to evacuate while they notify emergency personnel.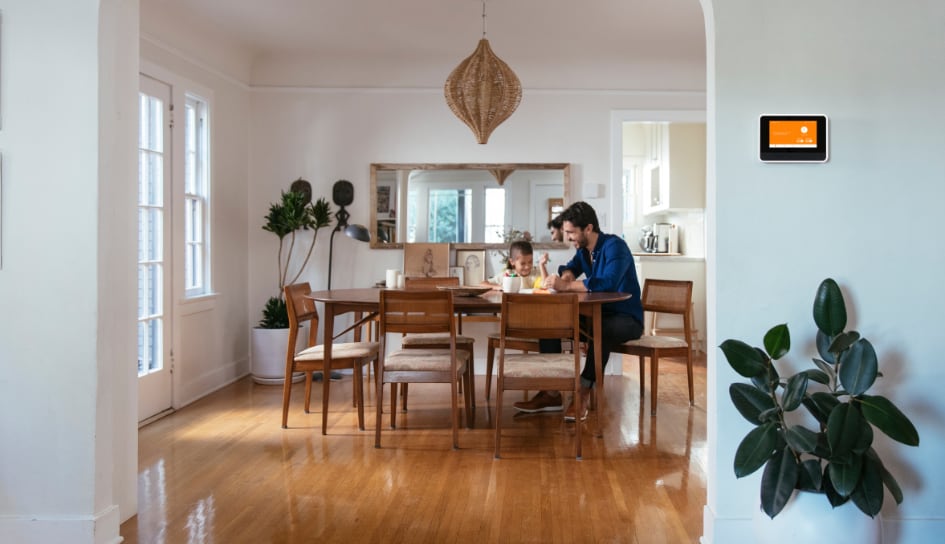 The best home security system in West Palm Beach is intuitive to operate
You shouldn't have to find your security system's owner's manual in the case of an intrusion or fire. Rather, your integrated touchscreen Smart Hub needs to have simple controls with large buttons and simple controls. The same control scheme should natively transfer to the mobile app, so you don't have to learn a entirely new layout for your phone.
It should only take you a couple taps on a screen to see live feeds or video clips. Devices should be able to pair together without a lengthy linking process. Adding an additional devices should be as seamless as the first setup. And if something a bit too complex, the best security system has a Smart Hub section for how-to videos and a way to talk to customer service.
The best home security system in West Palm Beach has 24/7 monitoring
If your alarms trip from a intrusion, but nobody's around to hear it, can the police ever show up? That's the first thing you ought to figure out when you're seeking out the best security system in West Palm Beach.
Security monitoring experts keep an eye on your security system and will respond to numerous types of situations. In the instance that your monitoring services discover a fire, break-in, or another concern, your monitoring experts immediately contacts you and the corresponding emergency professionals. This lets you focus on getting your loved ones to a safe place while the authorities arrive. And while you're gone, your monitoring team will respond to each tripped alarm and sensor no matter what.
The best home security system in West Palm Beach has exemplary customer support
Some companies appear great when you're shopping for buy a security system, but keep you on the phone listening to the Jeopardy! theme song if you have a question. But, you should expect a fast response from a security professional when scheduling an install, walking through a bill, or troubleshooting a device. And the best security system in West Palm Beach gives you a direct means to reach to customer service on your Smart Hub and with their phone app.
The best home security system in West Palm Beach is made by Vivint
To tailor-make the best security system around your needs, rest easy with Vivint. The easy-to-use components, expert monitoring, and stellar customer service make your house an efficient smart home. Just call (561) 556-7696 or submit the form below to get started.
Areas Served Around West Palm Beach By Smart Security Specialists Your Local Vivint Authorized Dealer